Stark Upcoming Exhibitions and Events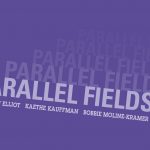 Aug. 15–Oct. 20, 2019
Parallel Fields will feature works by Kathleen Elliot, Kaethe Kauffman, and Bobbie Moline-Kramer. The artists have a tendency to see through a hyper focused lens on things mundane to miraculous that ultimately leads to exceptional thought, creative foretelling, and compelling execution. All three extrapolate upon their concerns and personal visions, while balancing mystery with clarity.
Stark Galleries | Memorial Student Center, MSC 1110



Aug. 22–Oct. 13, 2019
The midcentury strain of Lone Star independence spurred robust, progressive streams of artwork that thrived within a burgeoning stable of home-grown artists. This exhibition will examine the progression of abstract painting in the state as it advanced across post-World War II Texas, tracing the evolution of expressionist themes and highlighting examples of essential Texas painters of the period.
Stark Galleries | Memorial Student Center, MSC 1110